Today, is D day the final Harry Potter book came out. My friend promised to get it for me. Thanks for queuing up all night at KLCC for the book! Appreciate it loads~! =) ( Although you didn't manage to get the free ones, still, it's the thought that counts!) But one of the cons is that I can't get my hands on the book immediately. Thus, I had to endure this.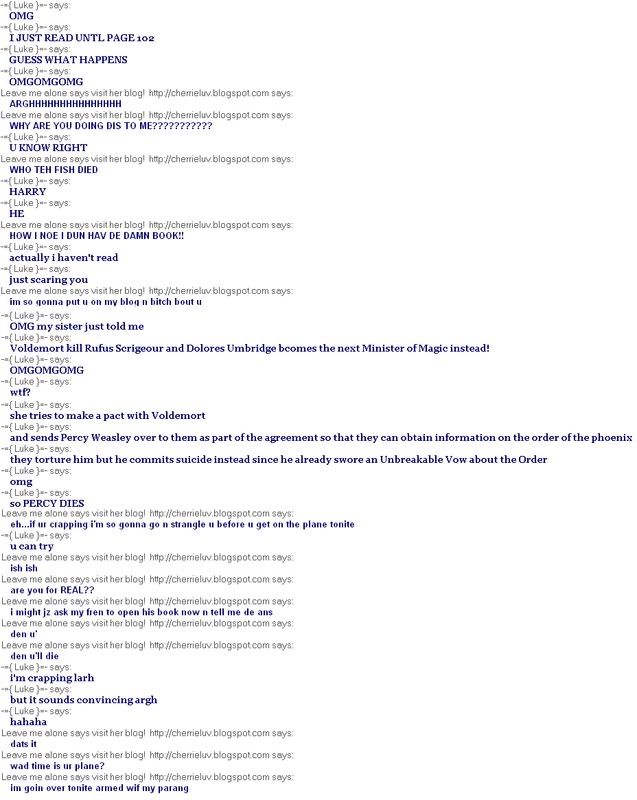 Then he does this.






Darn you Luke. Darn you! If you see someone like this beside your bed tonight, you should know who it is.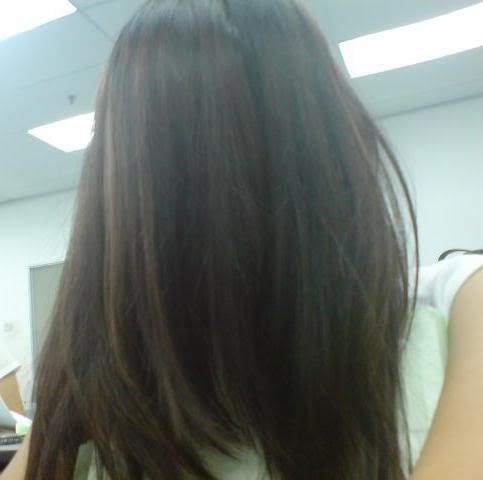 Feel the wrath of Sadako!!




And then...someone else does this.

POTENTIAL HARRY POTTER 7 SPOILERS AHEAD!!! Stop scrolling down unless you read the book already.
>>


>>>


>>>>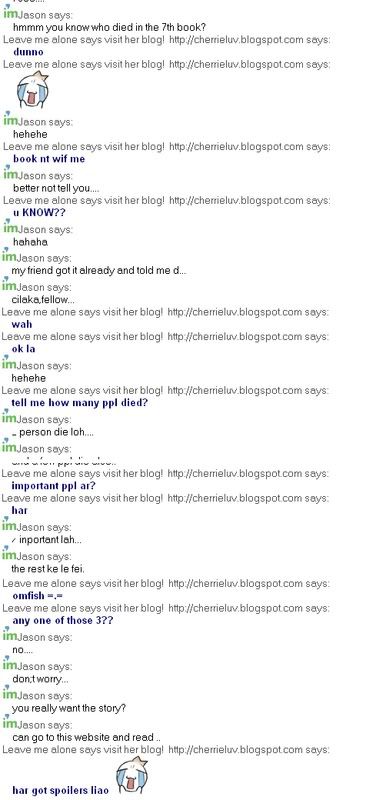 No, I'm not putting the website here. If you wanna know. Ask me.

Owh...someone complained I didn't mention my onions here. If you don't already know, I have a secret fetish about onions. No, not THOSE onions. They're these cute lil thing that are amazingly misunderstood. I swear, I've seen people calling them earless cats to white chicken! Gosh people...it's a frigging onion! =.= Sheesh. Anyway, a tribute to someone nice who got me THE book I wanted for so long and finally my collection is completed. But more on that later. Now, a favourite onion of mine that he claims to hate. I seriously doubt anyone can hate something this cute though.



You tell me la...so cute how to hate?


But I tell you hor...the funniest was this.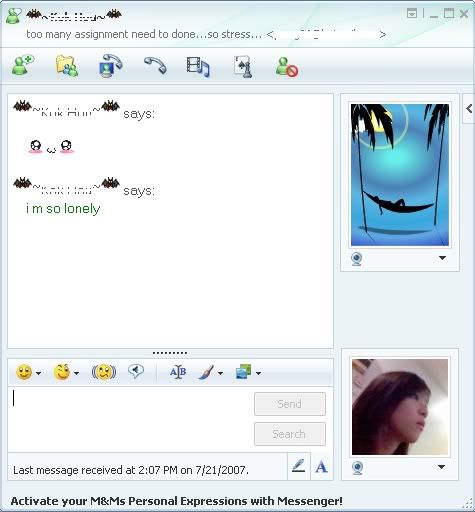 I swear people on msn are getting weirder and weirder everyday. >.>

Edit: I got the book!! It's 11pm! Shall post more about that the next time I update. =)