Went back to my secondary school on Thursday for my ex-principal's retirement celebration. I haven't been back there eversince I graduated in 2005. Was really quite surprised to see that my old school underwent so many changes in just two years time. Became so nice! At least the walls are no longer pink. XD Met up with all my old friends once again. Some really changed until I almost couldn't recognise them at all. o.o

I was so surprised that the teachers could still remember my name. Haha...because I had trouble remembering a few of theirs. >.<" Heartless, yea, I know. The performances were nothing much, except that I got quite a shock seeing one of my old teacher sang a song dedicated to my ex-principal. Hmm...I have to say she has quite a melodious voice though. =D Loads of performances by both the ex-students and the current students as well...but I didn't take any pictures due to the fact that I couldn't possibly get a nice shot with my lousy phone and those performances weren't the main point of my evening. =p The MAIN POINT is here. Or should I say below? XD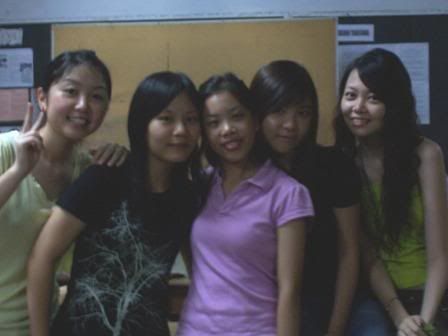 5 of us. Ah...the good old times.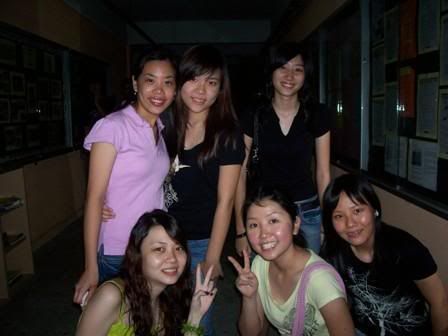 At the corridor where we were always stalking the mirror. =p





Note the squashed face in the middle. LOL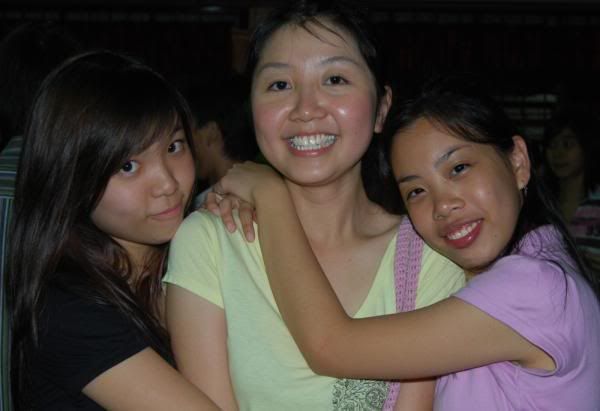 Me, Ai Ling & Czet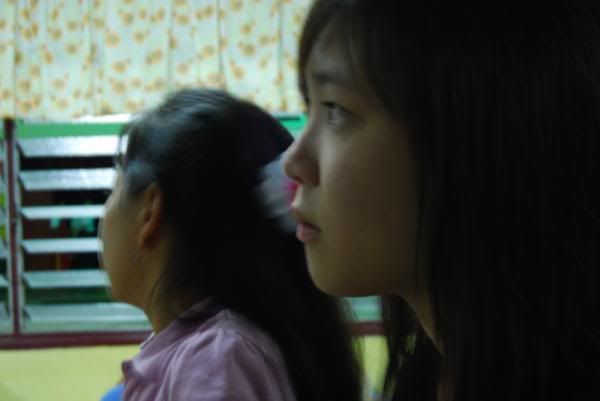 Side shot by Pen



Overall it was really fun catching up with all of them. Since it's really hard to get them all together now because everyone is just so busy with their lives. I'm definitely looking forward to the next time we get a chance to meet up!