Note: OMFG! Finals again in 2 weeks! OMFG OMFG! Help!!!11!11!!!



For those of you who didn't know, this month is actually the seventh month in the Lunar calendar. And that means the Hungry Ghost Festival is here. The Hungry Ghost Festival goes on for one whole month and people make offerings to appease the restless spirits roaming our land. And legend has it that the Hell Gates will open on the 15th day of the month, thus releasing all those 'stuffs' to our world.

It is advised that we shouldn't go out late at night and such to avoid attracting some 'unwanted' attention. There are various superstitions such as do not answer if anyone calls your name at night as it might be one of those things trying to take over your body kinda stuff. I'm not exactly a superstitious person per se but I do believe in ghosts. Because I saw them before. Meh...used to anyway. If you guys are interested in that kinda things, you should be able to find plenty of books on this topic. Shan't elaborate further cause I don't know much about these things to begin with anyway. =)



Anyway, today, is the 15th. And I'm evil, as always.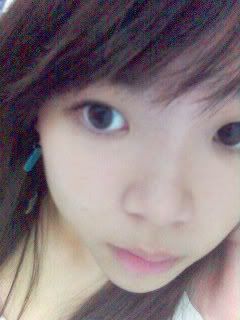 Boo!


Wuakaka...nites! "Sweet" dreams! X)

ps: I am THAT pale. Serious. =.=